This guide has been created to help you create your custom NFC card - view all options here.
Blinq NFC cards are the perfect addition to your Blinq digital business card subscription - NFC cards require an active Blinq account (that includes the free version). if you're not already a Blinq user, you can view our subscription pricing options here.
Once you have created your Blinq account, or if you already have one, Go here to place an order for your NFC card.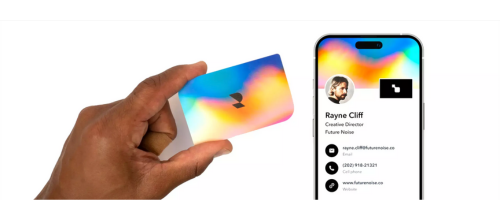 Blinq's custom NFC card gives you complete creative control on how your brand is displayed. Use the templates below to get started or a member of our in-house design team can assist you.
Details
The Blinq NFC card dimensions are: 2040 px x 1296 px
Templates
Once your order has been placed, please email both the front and back design to support@blinq.me and make sure to include your order number.
Note: NFC card orders for teams will be handled directly with out support team. Please make sure you complete the form to make sure someone can get it touch.
We've created some handy guides for creating your custom NFC card you can view below:
How to Design an NFC Business Card with Adobe Photoshop
1
1
Was this article helpful?
1 out of 1 found this helpful