Blinq Business users can now integrate their team account with Google Workspace, to disconnect an integration follow the below steps.
Google Workspace capabilities supported in Blinq
> Sync existing team Email Signatures to matched Gmail accounts in Google Workspace
> Automatically sync new Email Signatures to matched Gmail accounts in Google Workspace
Access required
Blinq Business Admin
Google Workplace Admin (Either yourself, or access to the Administrator)
1. Navigate to https://dash.blinq.me in a browser tab
2. Log in to Blinq If you aren't already
3. Click on your workspace in the top left of the screen (Your team logo and name)
4. In the dropdown click Team Settings

5. Under the Integrations page you should see the Google workspace section. Click disconnect under the logo.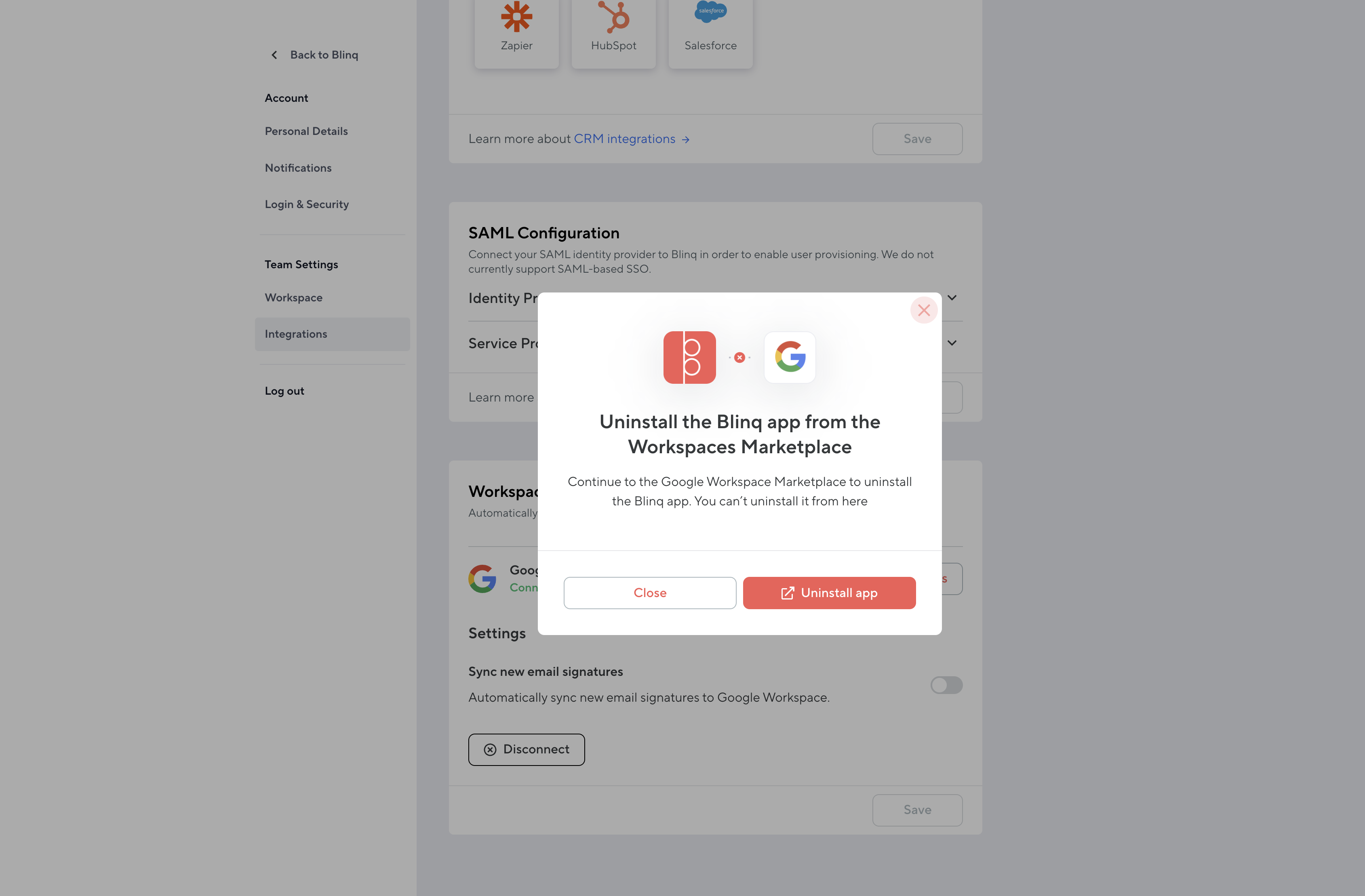 6. Follow the instructions in the prompt window to navigate to the Google Workspace Admin portal.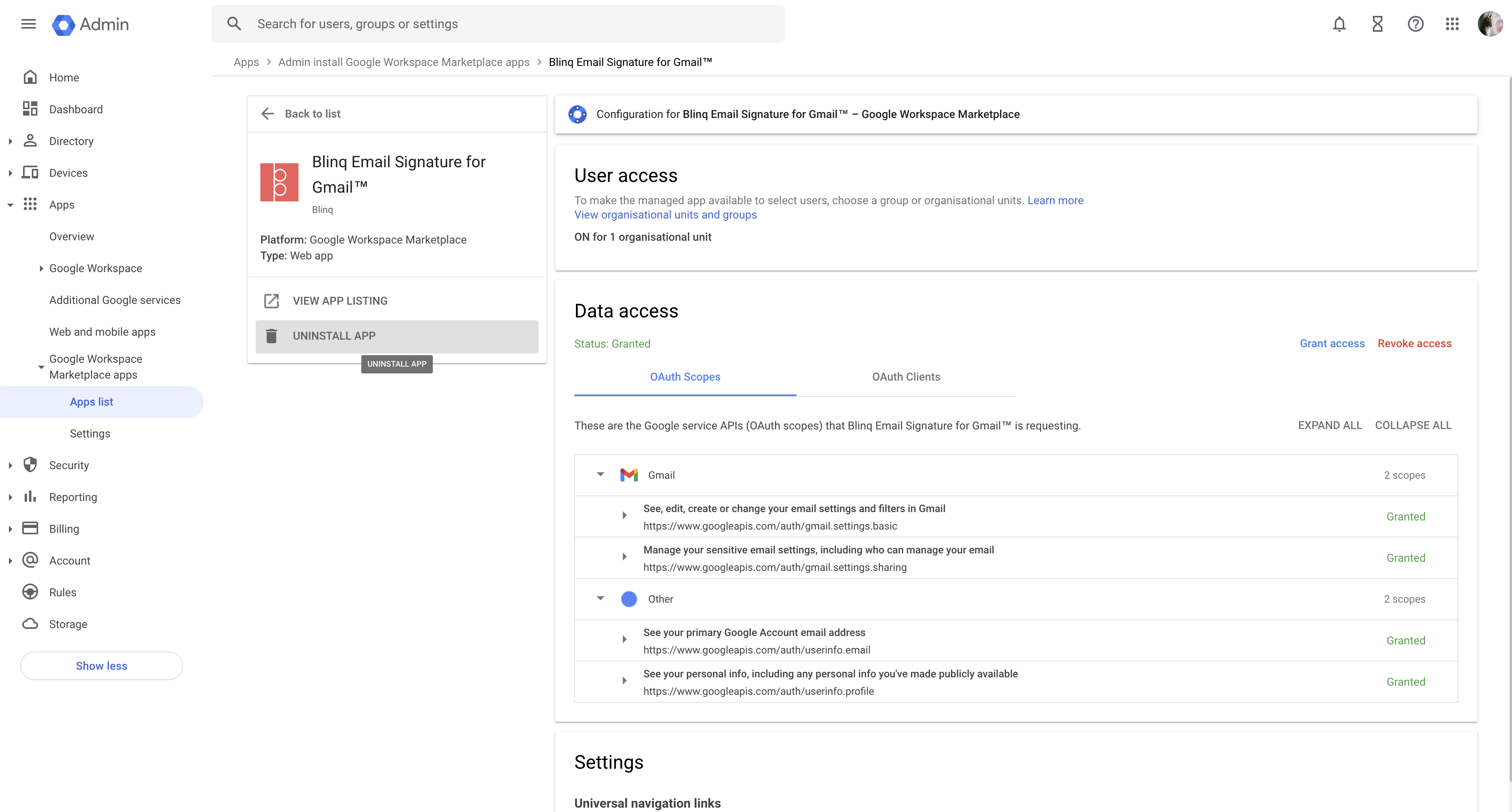 7. Complete the steps to disconnect the Blinq App within your Google Workspace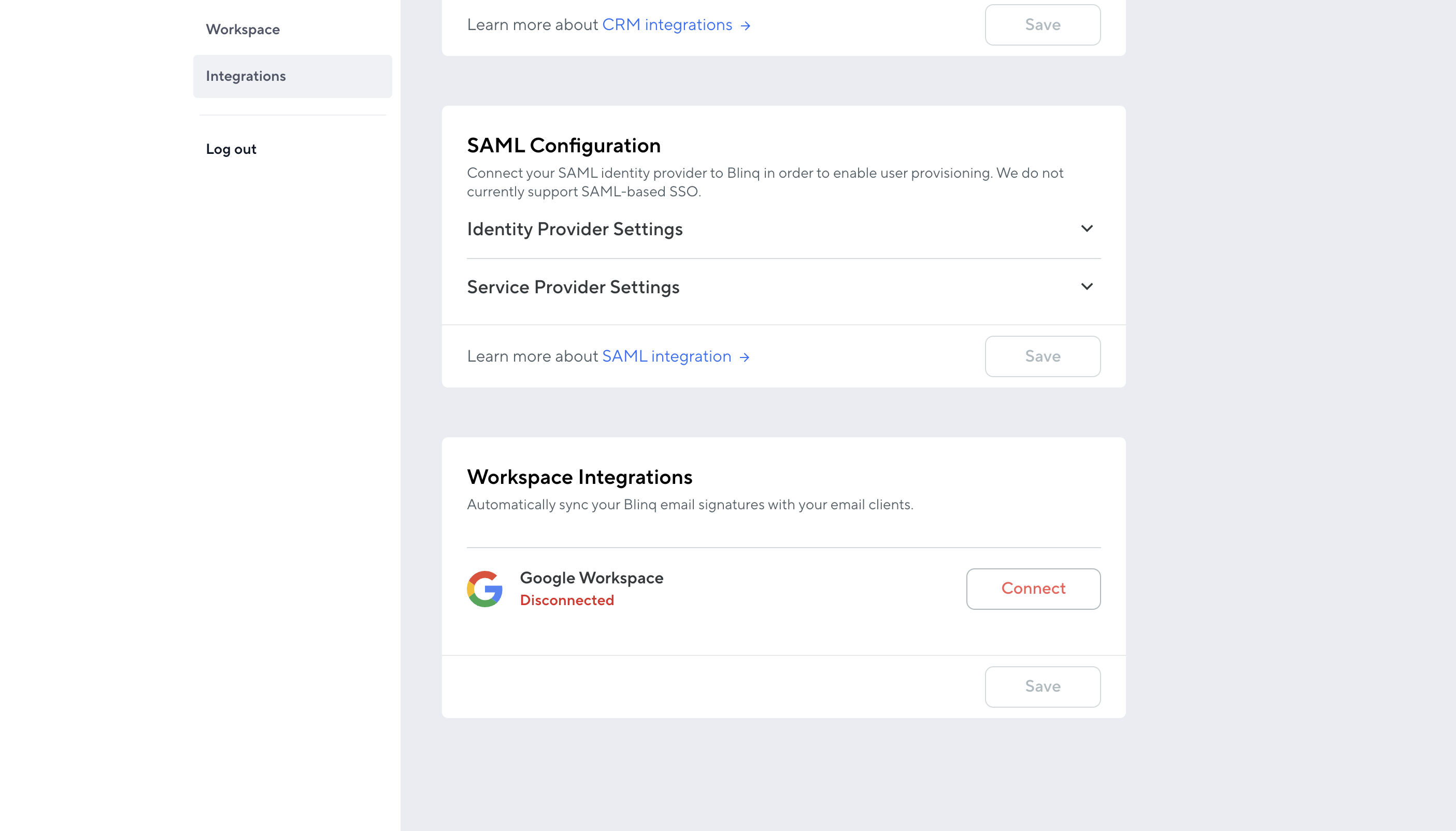 Note:
While most disconnections are very quick, Google advises to allow for 2-24 hours for the disconnection to be complete. Please reach out directly HERE LINK SUBMIT A REQUEST if you have concerns with waiting.
8. You can close the Integration change window from anytime now. Google will email you notifying you of the completed sync.
Note:
Disconnecting an integration with Google Workspace will block further syncing and remove permissions. Blinq is unable to cancel settings established by the integration so manual adjustments may need to made if required.
Email signatures synced to an account via the Blinq Integration will need to be manually adjusted in each account should you no longer wish to use the Blinq Email Signature as default.
0
0
Was this article helpful?
0 out of 0 found this helpful