Subscribing to Blinq Business for Teams requires a Credit Card as the default payment method which are entered at the time of upgrade in order to begin a Trial.
Account Owners have access to the Billing & Subscription menu via the Blinq Dash to update or replace credit details at any time.
To complete these steps you will require Account Owner status
1. Login to dash.blinq.me on a desktop or tablet browser
2. Click on the Workspace Menu in the top left corner (your company's name)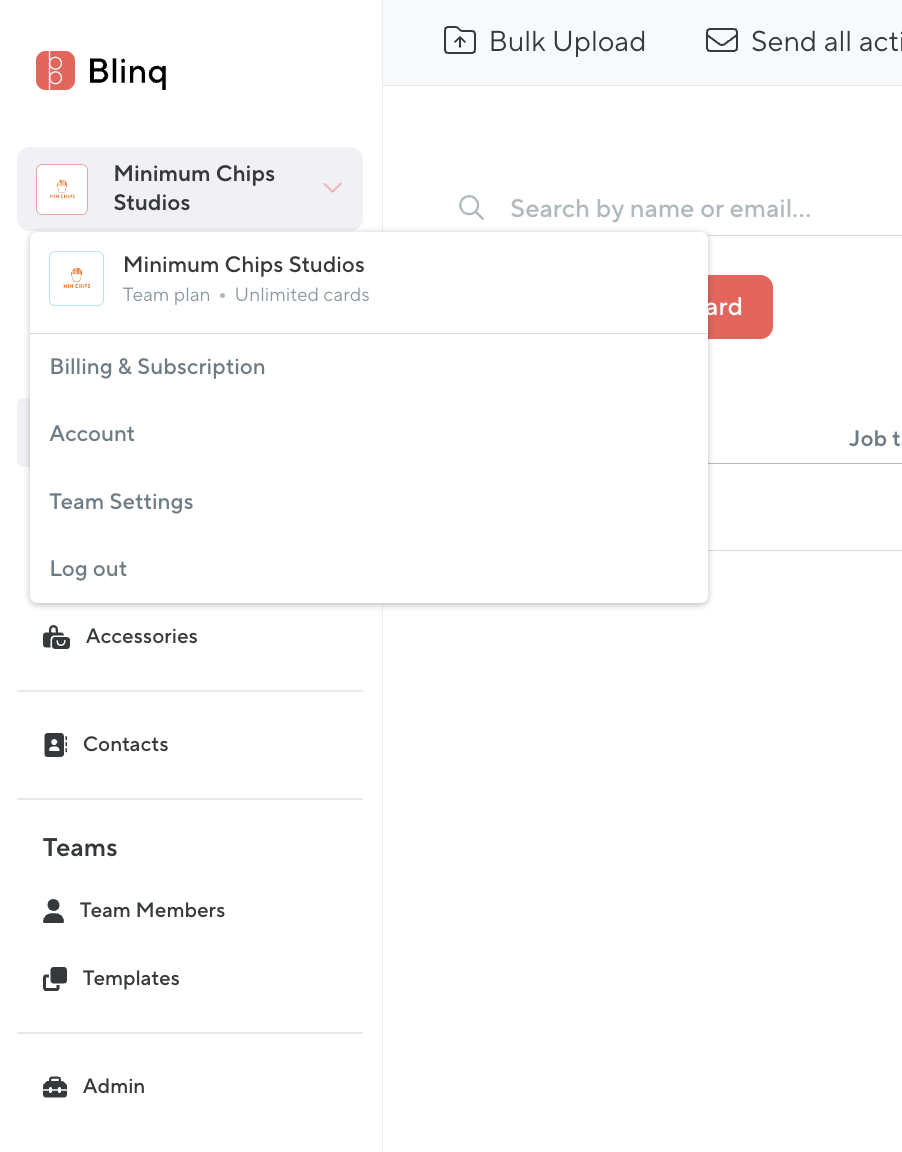 3. Select Billing & Subscription from the drop down
4. In the Payment Method section click Edit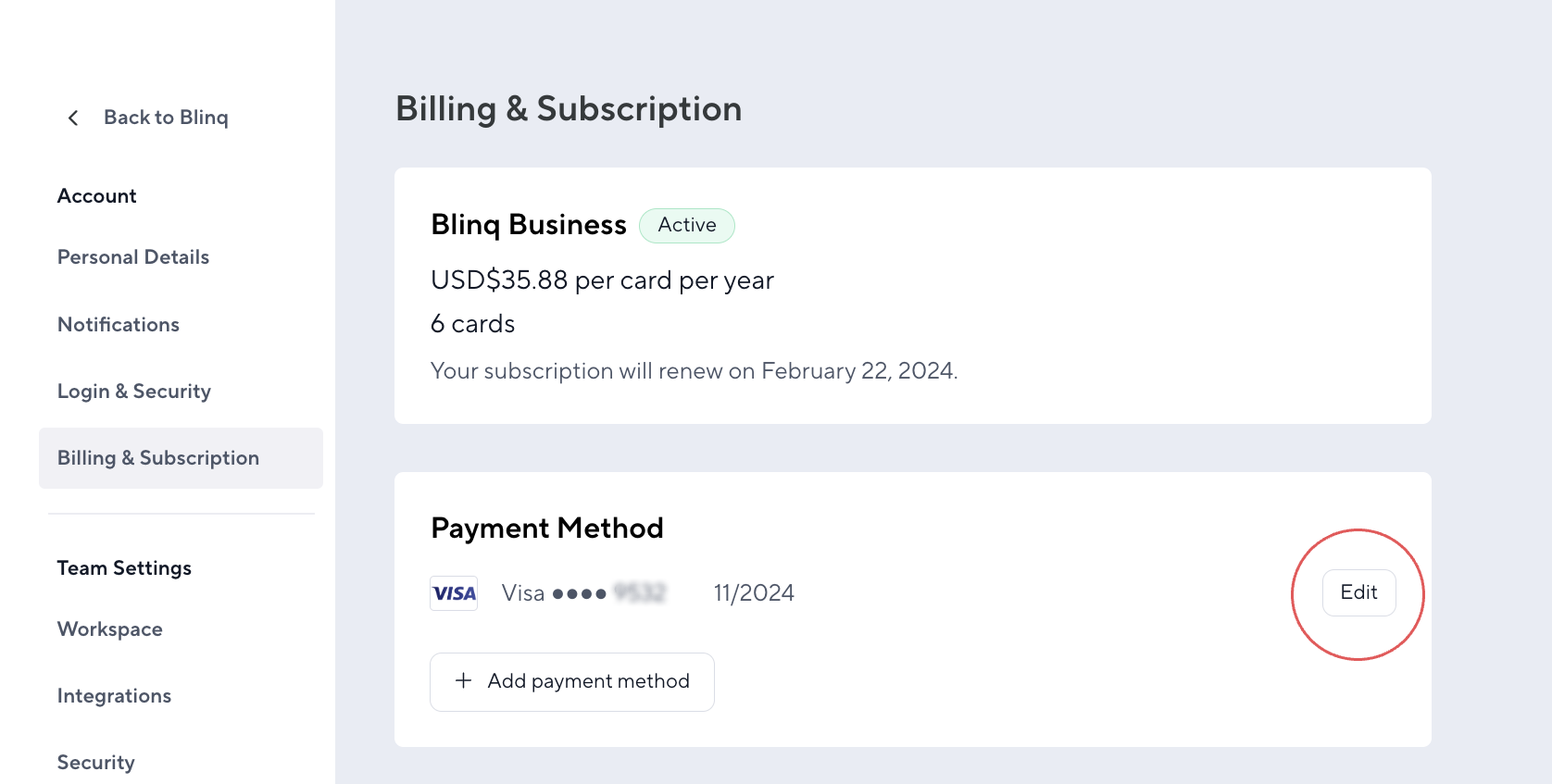 5. Under the Current Plan section click the Edit Pencil next to the credit card details to replace with a new card.

6. Select Add payment method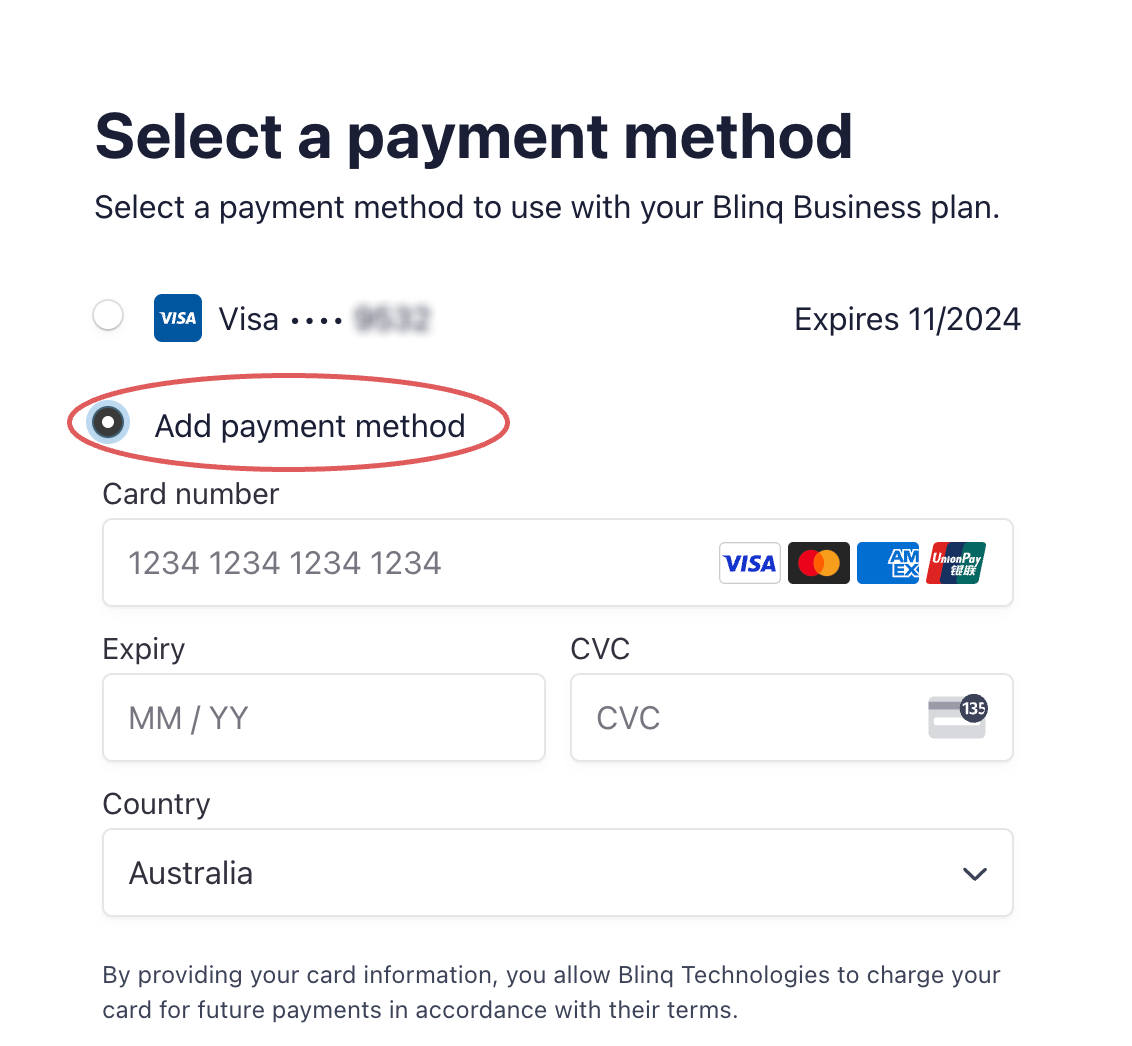 7. Enter your new credit card details
8. Click Update to save as the new default payment method
9. To return to the Dash click Return to Blinq Technologies on the left hand side
1
-1
Was this article helpful?
0 out of 1 found this helpful